Game ini sangat buruk untukku !!
kalian tahu kenapa ? karena game ini sudah menghabiskan waktu saya selama ini. aku terhipnotis dengan game bergenre simulasi. disini kita berperan menjadi manager untuk sebuah tim motorsport formula, dan banyak yang dapat kita lakukan di sini.
This game is so bad for me !!
you know why? because this game has spent my time so far. I'm hypnotized with a simulated game genre. here we play the role of manager for a motorsport team formula, and we can do a lot here.
Game yang bergenre simulasi adalah game yang paling sukai selama saya bermain game. aku bukan tipe orang yang suka dengan sesuka hati. akan tetapi aku lebih suka game yang memacu pikiran kita dalam memainkan game tersebut. yah. banyak game yang bergenre untuk kita manager seperti game sepakbola yang menjadikan kita seorang manager untuk mengatur strategi dan lainnya.
The game that simulated genre is the most favorite game during my game play. I'm not the kind of person who likes to like. but I prefer games that spur our minds in playing the game. well. many games that genre for us managers like football games that make us a manager to set up strategies and more.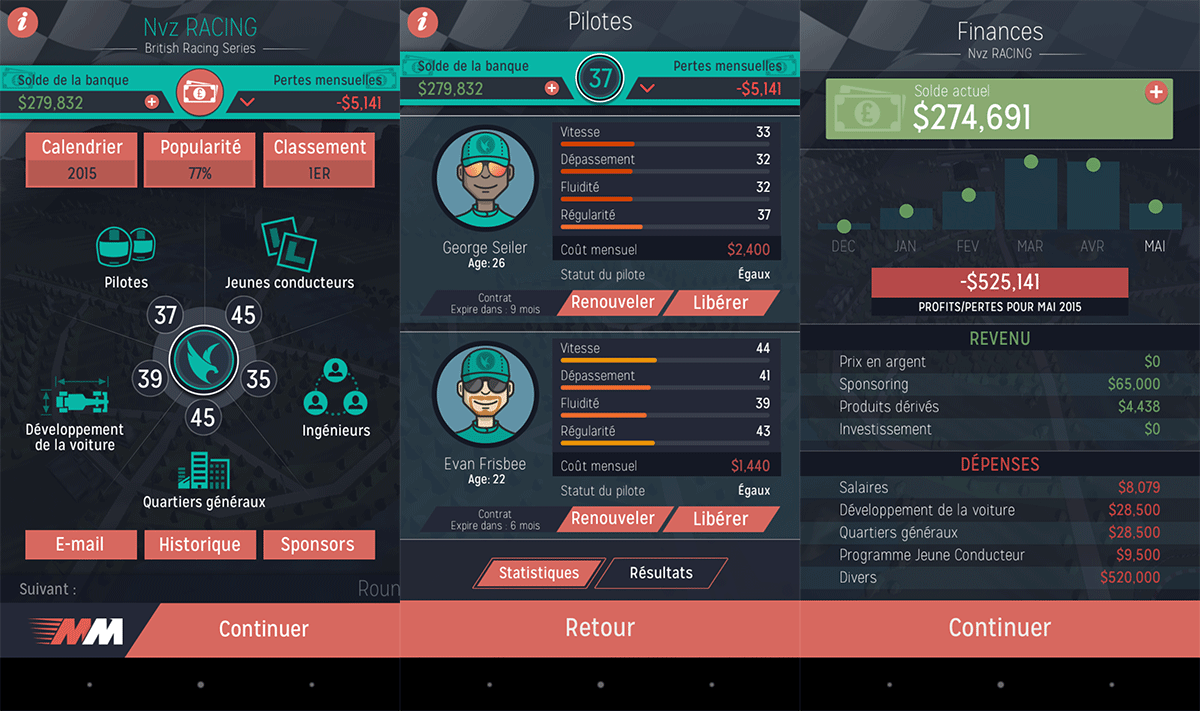 Dan, Motorsports Manager ini telah membuat aku jatuh hati. sudah 3 hari saya memainkan game ini. jika saya menghitung jam bermain. mungkin sudah lebih dari 30 jam saya menghabiskan waktu saya untuk game ini.
And, this Motorsports Manager has made me fall in love. already 3 days I play this game. if i count the hours of play. maybe it's been more than 30 hours I spend my time for this game.
Saya akan sedikit memberikan review tentang game ini. yaitu kita disini berperan menjadi manager untuk membawa tim terus menang di setiap race. disini kita harus mengatur dalam membangun infrastruktur dan juga harus teliti dalam setiap race karena kita harus memilih waktu dan ban yang tepat.
I will give a little review about this game. that we are here to play the role of manager to bring the team continues to win in every race. here we have to set in building infrastructure and also must be careful in every race because we have to choose the right time and tires.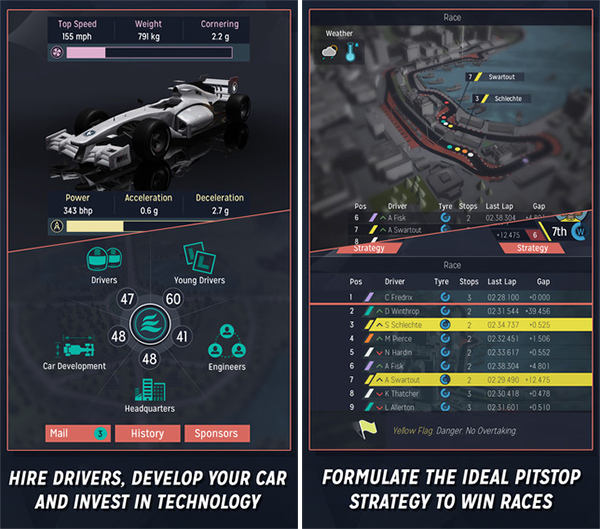 Apakah kalian tertarik ? jika kalian masih tidak yakin dengan penjelasan saya. kalian juga dapat melihat screenshot ataupun video di bawah ini.
Are you interested? if you are still unsure of my explanation. you can also see screenshots or video below.
Noted : All information and image is from official website and gameplay
Get This Game: Google Play