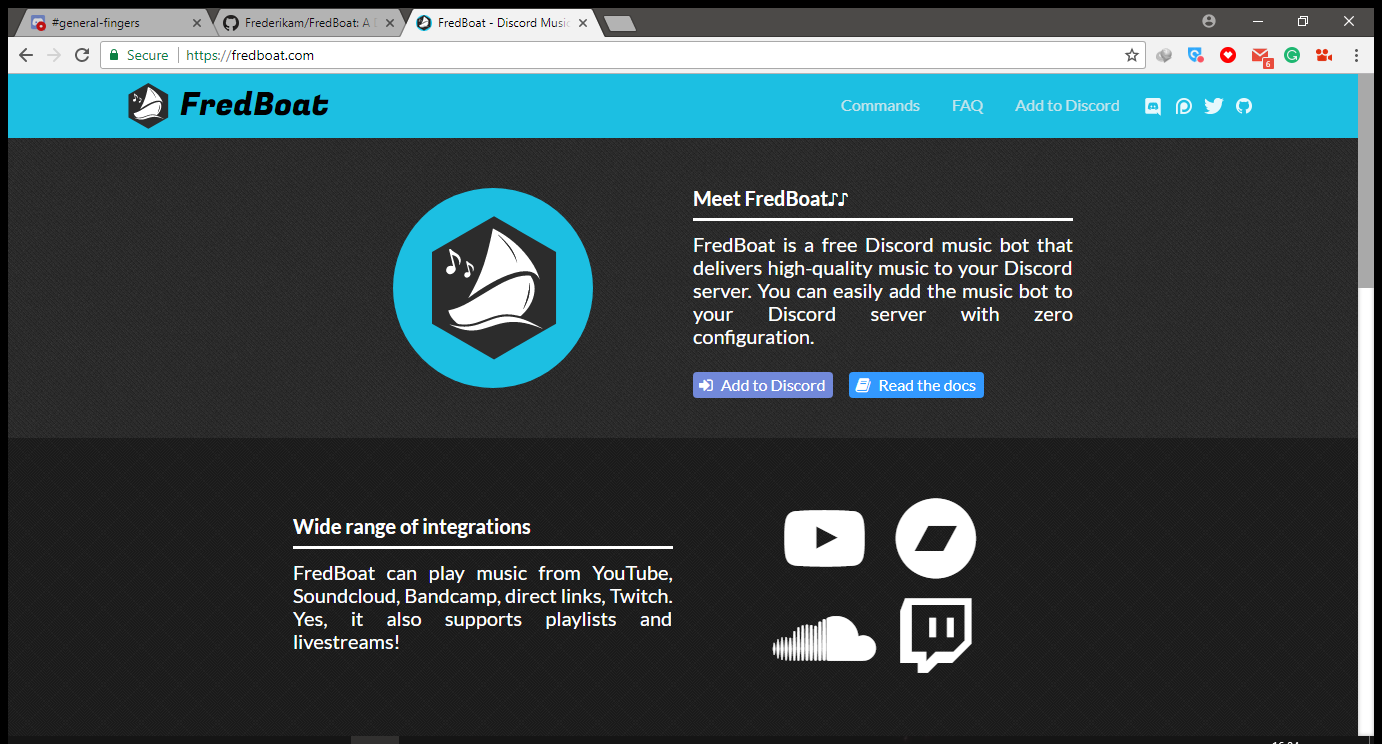 Discord is a place to communicate with each other and also share information, many people who like to use discord and also many who like to listen to music. if you like to make your own server but you do not know how to add music on your server. you can follow the tutorial I gave in the video below.
Meet FredBoat ♪♪
FredBoat is a free Discord music bot that delivers high quality music to your Discord. Any type/genre of music you want you can get by using fredboat. you can easily add a music bot to your Discord server.
Wide range of integrations
FredBoat can play music from YouTube, Soundcloud, Bandcamp, direct links, Twitch. Yes, it also supports playlists and livestreams!
Search YouTube and Soundcloud
Connecting directly to the track, you can also select all the songs you want, and to be right on behalf of your song and let FredBoat find it for you.
Shuffle and repeat
FredBoat has full support for shuffling your playlist. You can even choose to put just one or the entire queue on repeat.
Easy and secure permission system
FredBoat was originally created to be easy to use on a small server, but if you are an admin of a larger server with multiple members, you can save a troll by limiting who can modify the queue.
Source : FREDBOAT
The bot is to listen to music in a very practical and fast way. because fredboat uses a way to search data directly on the internet and can directly play in disputes. whatever it is, like music or video from youtube. and on this occasion I want to tell you in detail how to easily insert feedback into the discord server and you can learn without any errors. See Videos below.
Video Tutorial